Our aim at Vineyard College is very simple…we are here to help equip men and women for life and ministry.
Vineyard College operates under a cohort relationship with Australian College of Ministries (ACOM).
Each of the courses capture the academic experience and excellence of ACOM, as well as including access to a number of 'Vineyard-based' subjects which enhance the training for current and future leaders within the Vineyard movement and the wider church.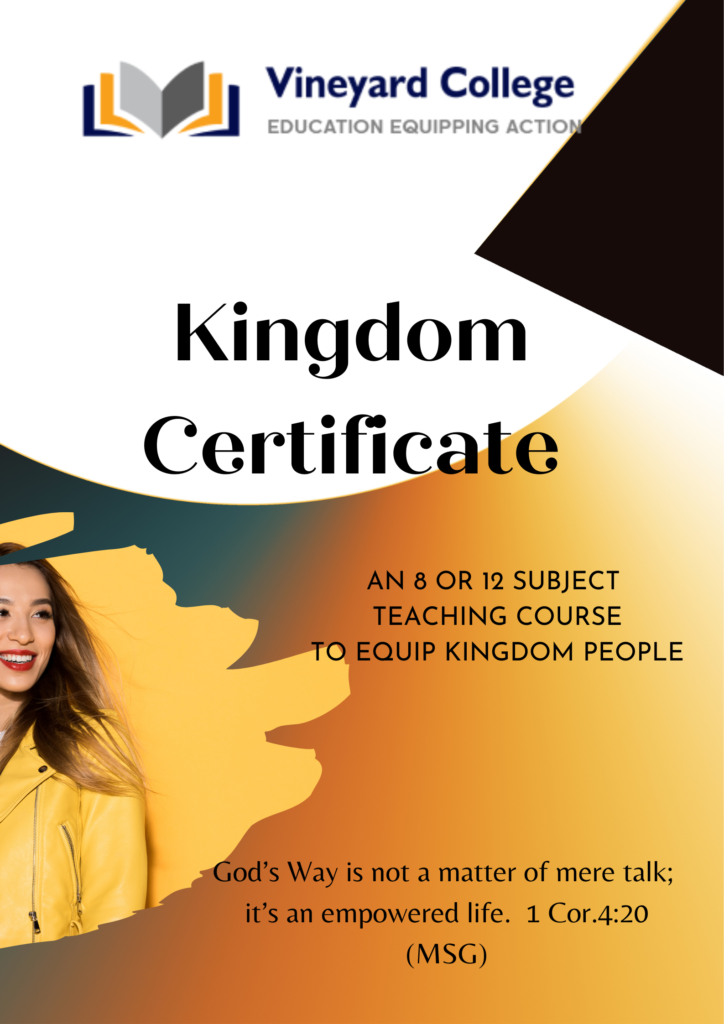 Welcome to study at the Kingdom Certificate level at Vineyard College.
You will find here a selection of courses that are offered in conjunction with our Diploma, Degree, and Postgraduate courses. You have the opportunity to join in live weekly Zoom sessions with global Vineyard leaders and teachers for a time of teaching and discussion. If you can't make the live lectures, don't worry! The recorded lectures will be posted within 24 hours of their delivery each week.
As well as the Zoom sessions you have access to many articles, book chapters and videos that are presented in our Higher Education courses without having to write essays or assignments. A simple multiple-choice test (or similar) is offered each week.
The courses are offered over a 12-week period, usually beginning mid-February, late-May, and early October. This consists of 8-10 weeks with Zoom presentations, and another few weeks to finish your readings and quizzes. Each course costs $160 (Australian dollars). You can do individual courses, or you can complete our Vineyard Certificate of Kingdom Ministry (8 subjects).
Three subjects are offered each year and the first, Demonstrating the Kingdom, commences on February 20th.
Do the first week free and see if it is for you!
EMAIL  –  [email protected] to register for the zoom link
1st Session FREE commencing Monday 20th February 7:30pm Syd/Mel time
Sessions 2-1o offered at a cost of $160.  More details on how to pay soon.
EMAIL  –  [email protected]     to register for the zoom link