2022 The Vineyard Conference
Our National Gathering for Vineyard family and friends.
LOVE be Multiplied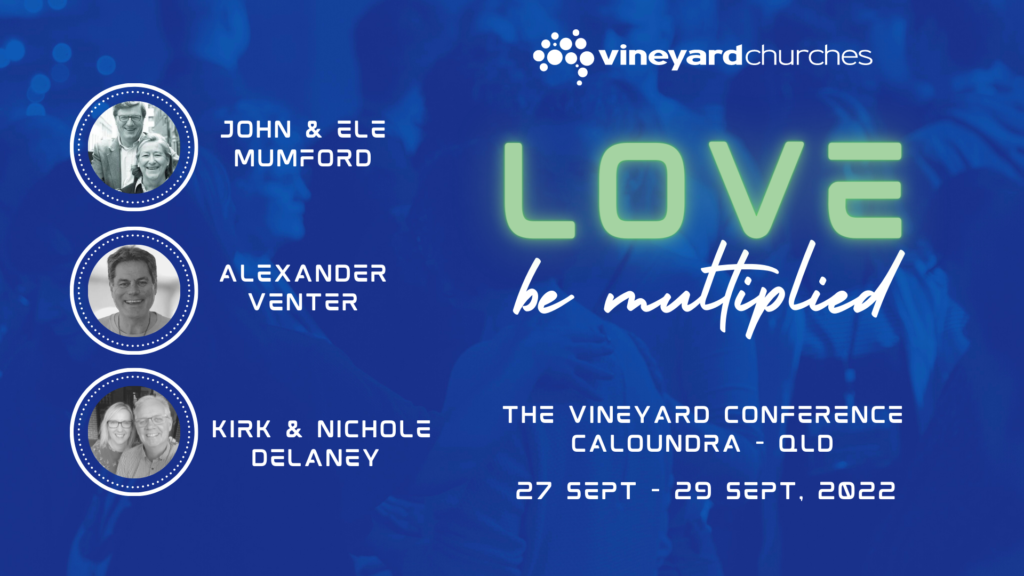 Our hearts have been filled with a Holy Spirit fuelled vision to see God's love be multiplied across our nation and into the world.
Our Guest speakers are:
Alexander Venter (Vineyard South Africa)
John & Ele Mumford (Vineyard Global Co-ordinators)
Kirk & Nichole Delaney (Vineyard Churches Australia)
More speakers will be announced soon.
Book your accommodation NOW at Caloundra, Sunshine Coast, Queensland.
Our meeting venue is Caloundra CityLife Baptist Church, 7 Gregson Place, Caloundra.
Ticket sales for Conference Registrations HERE soon.
Children and Youth sessions will be available.