Vineyard Leadership Conference 2020
We invite you to join us for the 2020 Vineyard Leadership Conference in Melbourne.
DATES:
Friday 22th – Sunday 24th May 2020
THEME:
Authority – Kingdom Leading in a Volume-Soaked Culture
SPEAKERS:
Alexander Venter – Author – Vineyard South Africa
John & Eleanor Mumford – Vineyard Global – UK
Kirk & Nichole Delaney – Vineyard Churches Australia
PLUS  Australian Vineyard Pastors and Teachers
This year we are delighted to announce that Alexander Venter from Vineyard South Africa will be our keynote teacher equipper.
John & Eleanor Mumford from Vineyard Global will also be here to encourage and equip the growing Leadership community of Vineyard Churches Australia.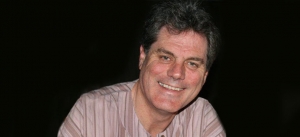 ALEXANDER F VENTER
Alexander commenced in ministry 1975 when he became a church planter and pastor. He has planted & pastored churches in Zimbabwe, Cape Town, Johannesburg and Soweto. Ordained with the Assembly of God in 1975, he migrated to the Vineyard movement to work with John Wimber in southern California in 1982, and was part of the first Vineyard church plant in Johannesburg.
Alexander is married to Gill and they have two adult children, Zander and Misha-Joy.  Alexander 's passion is to make the treasures of the Kingdom available to all who want to follow Jesus, praying that God will use them for spiritual formation toward Christlikeness, in order to equip people for effective life and ministry in God's Kingdom. His personal life mission is to "follow Jesus and make followers of him, learning to live a life of love just as Jesus loved us" (from Matthew 4:19, 28:18-20, and Ephesians 5:2 NIV)

JOHN & ELEANOR MUMFORD
John and Eleanor play a significant leadership role within the Vineyard family of churches, both in the UK and overseas. They worked for two years with John Wimber at the Anaheim Vineyard in California before starting the SW London Vineyard in 1987. They handed over the leadership of that church in 2008 and served as National Directors in the UK and Ireland; a role they played until 2015, when they handed it over in order to focus on the continued development and momentum of the international Vineyard family.
WHO IS VLC 2020 FOR?
The VCA Leadership Conference 2020 is open to –
Vineyard Pastors

Vineyard Staff

Key Local Leaders

Emerging Vineyard Leaders

Friends of the Vineyard
CYC, in the heart of Melbourne city, is again hosting us for this event. The price of a full time ticket includes ALL MEALS from Saturday morning until Sunday afternoon and ACCOMMODATION for Friday and Saturday evenings. Please check different tickets options available to suit your needs.
Please SCROLL DOWN ON THE TICKET OPTIONS to find varied ticket prices for full time and part time, with or without food and accommodation.
CYC is not a hotel, but rather hostel style accommodation with ensuite bathrooms, therefore, where we can, we will provide a room for each couple or family – ROOMS will be assigned as FIRST IN, FIRST ALLOCATED.  Singles registering will be in shared accommodation with an ensuite bathroom.
We look forward to enjoying your company in times of Worship, Word and Works of the Kingdom, at the VCA Leadership Conference.
Love Kirk & Nichole Delaney
National Directors
OTHER DETAILS
1. Children – there will not be children's programmes available at this conference. Any children attending will need to be supervised by their parents at all times.
2. Refunds/Cancellations – Refunds and cancellations will be provided – less an admin fee of $20 per ticket – till Friday 8th May 2020. After this date, no refunds will be available.  Thank you.
PURCHASE TICKETS below